Last updated on June 15th, 2017 at 01:05 am
Once again this year I've created a Holiday Gift Guide for Health & Fitness Enthusiasts. These suggestions are based on products I own and love and therefore recommending, or they are of ideas I would love for myself.
Are you looking fo ideas for what to buy that special health and fitness enthusiast in your life, or perhaps you are stumped on ideas for yourself? My 2016 Christmas Guide is sure to give you some great ideas.
The Tech Stuff
Technology for running and staying fit is one of my favorite topics to write about on Run Mommy Run. I find it's a great way to stay motivated. Don't believe me? Read  Positive Health Wellness's great article on 8 Ways Technology Is Improving Your Health. Here are my picks for tech gift ideas
Bluetooth Ear Phones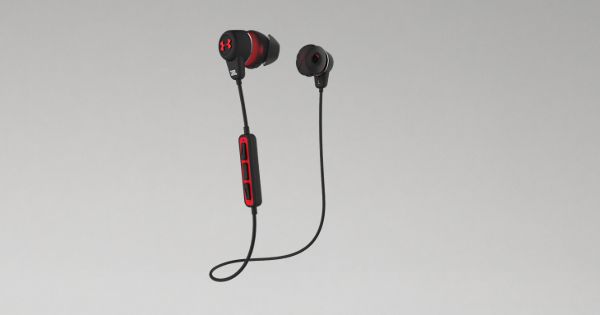 I received a pair of wireless headphones last year for Christmas. Bluetooth headphones are great for running or working out since you won't get all tangled up in wires. There are so many brands of bluetooth headphones such as Monster, JayBird, Skull Candy, Beats or Bose. You are sure to find one that fits your budget.
Read my review about my Monster iSport bluethooth headphones.
Checkout Run Mommy Run's Holiday Guide for Health and Fitness Enthusiasts
Click To Tweet
Smart Scale
I don't have a smart scale myself, but it would make an awesome gift. A smart scale would be a great way to track all your hard work. My twin sister has been talking about wanting the UnderArmour Scale (UA Health Box) for quite a while. To buy this scale, click the following affiliate link:
There are other kinds of smart scales available, such as the FitBit Aria, Garmin Index Smart Scale or the Withings Smart Body Analyzer. Read this article by CNET about How To Buy A Smart Scale before you go out and buy one.
 Activity Tracker
I received the Garmin Vivoactive watch as a gift last Christmas and I've been using it every day since. You can read my review on the Vivoactive GPS smart watch. There are so many GPS watches and fitness trackers out there, depending on what they need, want and your price point.
For serious runners, a GPS watch is a must. You can look into the popular brands such as Garmin, TomTom, Polar or the watch that I am envying right now, the second generation Apple Watch.
For activity trackers, you can look up Fitbit, Jawbone or Pebble. Actually, the list of activity trackers is getting longer and longer since it seems like all the big  athletic brands such as Nike and Under Armour are getting in this niche marking with their own fitness trackers.
Were to buy an activity tracker? I'd start at your local Best Buy or online at Amazon to start comparing prices.
The Right Gear
Having the gear you need to pursue your passions for running or working out can be be quite expensive. Gifting your special someone some of their most wanted gear this Christmas will definitely appreciated. Here are some of my favorite gear to stay fit and healthy.
Climawear's Leggings
If you follow my blog regularly, you'll have noticed that I've reviewed my haul of Climawear gear. I'm really loving my two pairs of leggings, the Front Runner and the Raise The Bar leggings.  I also enjoyed my other Climawear pieces, so if you have a special woman on your list that is active and loves to be fashionably dressed while doing so, you might want to surprise her with something completely unique! Here's the link to shop Climawear.
Stumped on what to buy the fitness junky on your list? This list of is sure to help!
Click To Tweet
ecoYoga Mat
I had the fortunate opportunity to review the ecoYoga mat in the spring.  Traditional yoga mats are made of PCV, a plastic that stays around relatively forever. The ecoYoga mat – an earth-conscious choice – is constructed of natural rubber and jute. It is even biodegradable. So, in 10 years from now, you'll be able to throw it in your compost bin and know that it will return to nature.
We love the ecoYoga mat in our household. I think so will the Yogi  in on your Christmas List. You can buy it online at www.ecoyogacanada.com
I loved the ecoYoga Mat and I will be giving one away.  Check back on Run Mommy Run on December 8 for details on how you enter for a chance to win one.
Cold weather Accessories
If that certain someone on your list is a winter sports enthusiast or just likes to run outside in winter, some cold weather accessories are always appreciated. Hats, gloves, neck warmers, merino wool socks all make wonderful gifts. Check out my suggestions:
Home Gym Equipment
As a busy mom, I don't have much time for a gym membership. I either workout during my work lunch hour, or I work out at home. If you are shopping for someone who fits the same description, perhaps you'll want to help them build a home gym. Here are some of my favorite pieces of equipment: weights in 5 lbs, 10 lbs and 20 lbs, kettle bells and medicine balls.
You can find weights in many stores, start at SportChek, Canadian Tire, or even Walmart.
Foam Roller
We have a foam roller at home and let me tell you, it gets plenty of use. Both my husband and I started using it as a recommendation from our physiotherapists. I wrote a post about foam rolling, incase you are not familiar with the concept. Basically, it's like giving yourself a nice deep massage.
We bought ours at SportChek.
What kind of stocking stuffers do you get for that special lady that likes to stay active? Click here to reveal the answer! Click To Tweet
Stocking Stuffer Ideas
And finally, if you are looking at stuffing a stocking for your fitness enthusiast, considering some of the following:
Honey Stingers or other energy gels and chews
Hair Ties
Hair Bands
Sport Socks
Lace Locks
Magazines of their favorite sports
You might also be interested in these sections from my affiliates: